You might know that I'm a super obsessed Pinterest queen (and if you don't… now you do!) Pinterest holds a special place in my heart because it's so freakin' awesome. 
And if you know a thing or two about Pinterest then you know that Pinterest and Tailwind go hand-in-hand for growing your online presence.
But not anymore! Tailwind is now changing the game forever with its latest addition of Tailwind for Instagram: The Hashtag Finder. Tailwind is no longer all about Pinterest like we once thought. (If you haven't already signed up for Tailwind… what are you doing?! Use this link to snag your first 100 pins free + your first 30 IG posts for free TOO.)
Even though I LIVE for Pinterest — Instagram comes out right in 2nd place. Don't get me wrong, I love Instagram but it can be frustrating and time-consuming at times to come up with the perfect social media strategy to rock your blog + biz.
Enter Tailwind for Instagram: the game changer of all scheduling tools!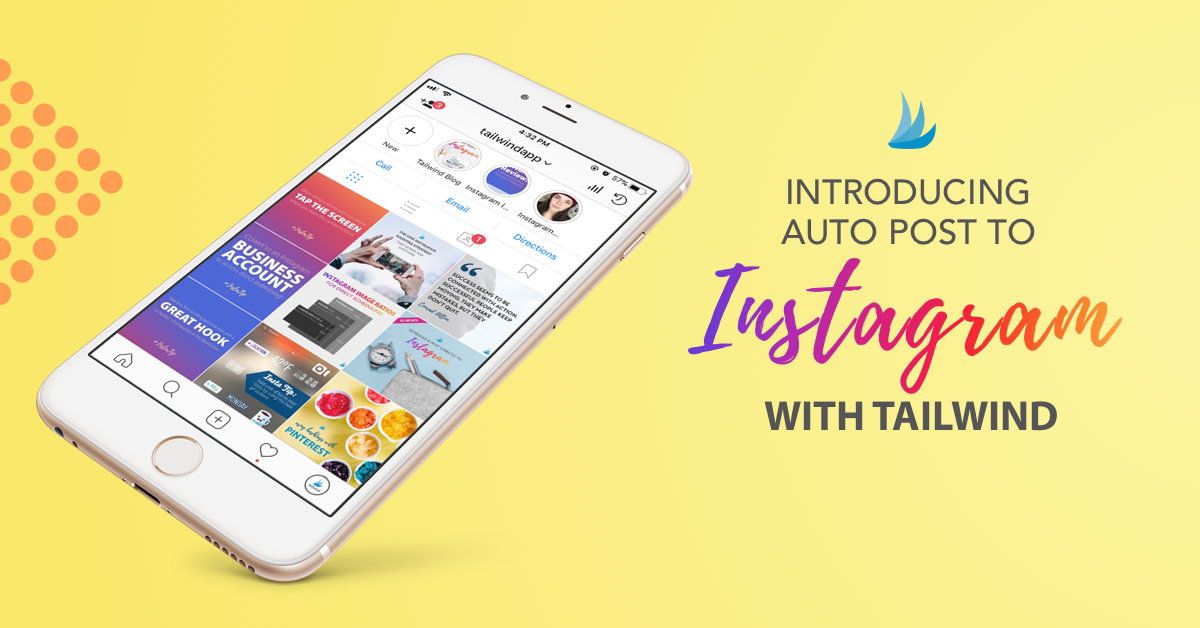 Scheduling out your content for Instagram is SMART, babe. So smart. It literally allows you to plan out your content in advance and then… *poof* (cue the fairy dust) you let it run on autopilot.
Think about it: instead of posting on the fly when you remember to, imagine Tailwind posted on insta for you at your best times. Sounds like a win to me?!
Automation has really changed things for me. Whether it's automating my Instagram, my Pinterest, scheduling blog posts, heck — even automating my Twitter. It really does shave sooooooo much time off your blogging routine.
But it's not just all about prescheduling your Instagram posts. Tailwind is like your personalized Pinterest marketing maestro that lives in your computer.
Too much?
Okay, well it's just so helpful for upleveling your social media strategy and building your presence online. The reason being is that besides just posting to your account for you, Tailwind has a super cool Hashtag Finder.
Gone are the days where you wrack your brain for the perfect engagement-filled hashtags. (#coffee? #cats? #workfromhome?) So of course, I thought I'd dive right into this mystical little Hashtag Finder and show you what it + Tailwind for Instagram is all about.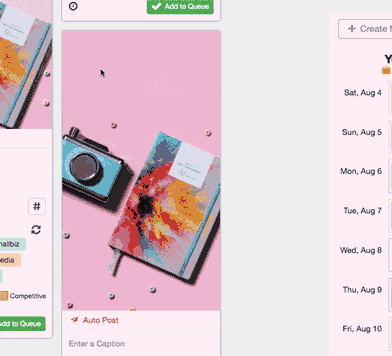 So what is the Hashtag Finder?
The latest version of the Tailwind Hashtag Finder (aka Hashtag Finder 2.0) can save you a ton of time. It populates hashtags for you to help you create an effective yet simple Instagram strategy.
If the algorithm has you going nuts over engagement, the Hashtag Finder just might be the tool to add to your arsenal.
Benefits of the Hashtag Finder:
You'll get all new fresh hashtags suggested to you for every post
You can dismiss hashtags you're not particularly interested in
You're able to shuffle the suggested hashtags
There's access to a LIVE hashtag count (no more accidentally going over 30!)
You can tell the difference between competitive hashtags and niche hashtags using their color coding
How To Use The Hashtag Finder 2.0
It's actually quite simple to use and it's a great tool to increase your engagement (which leads to more comments, follows, sales and subscribers… can you say HECK YES?!)
So let's jump right in and see exactly how to use it with this quick video tutorial:
Hashtag Lists
One great thing about the Hashtag Finder 2.0 is that you can save your favorite and most popular hashtags into hashtag lists. This way, while you're creating captions and planning out your Instagram, you can easily populate your hashtags into the captions.
No more having to retype hashtags over and over again! You can simply collect the hashtags into easily accessible lists for all your Instagram content creation.
And in case you don't know, Instagram only allows 30 hashtags and Tailwind for Instagram monitors that so you don't go over the limit.
Shuffle & Dismiss
The Hashtag Finder 2.0 also lets you shuffle your hashtags and dismiss hashtags that come up that are not relevant until you have the perfect caption & the best set of hashtags.
Once your post looks exactly how you want it to, you can add it to your queue and set it up to auto-publish when you want it to or send you a notification when it's time to publish it.
The Verdict
The final verdict is that we are LOVING Tailwind for Instagram and the new Hashtag Finder 2.0! I'm currently using the free trial and it's been pretty great so far. Automation makes your life 10x easier and gives you more freedom and time to do the things you truly love.
Ever since switching to auto-posting, I've been able to create my content ahead of time, plan out Instagram Stories, and effectively choose hashtags that will grow my account!
If you're interested in giving it a shot, Tailwind offers a free trial so you can give it a try and get 30 free Instagram posts scheduled (and 100 pins for Pinterest!)
Like this post? Share it!